Environmental Control students are offered an opportunity to develop practical skills and knowledge in areas such as environmental research, sustainability, environmental management, experimental design, data collection, environmental communication, and reporting. As a part of the project, students must assist a local company, municipality or an institution on an environmental project or activity of some kind from April to August. The project is expected to be of practical value to the company and of educational value to the student.
---
Recently, four research assistants joined with Dr Ewa Iwanek, and had the remarkable experience of working with scientists from across the globe on Dr Iwanek's recent catalyst research project. Working with ceria catalyst specialist Leonarda Liotta, from Italy, and two former colleagues from Poland, Ewa and her research team produced a multinational, multi-institutional research paper.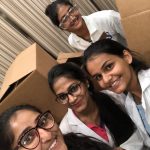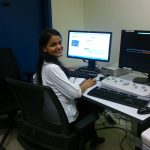 As part of Dr Iwanek's NSERC Engage grant, the research team worked with Industrial partner, DCL International, to synthesize supports for noble metal catalytic systems. The research team explored methods that can be used to better assess and engineer suitable catalysts for modern exhaust purification systems that meet Canadian emission standards.
DCL is an important Industry leader; their mission statement "preserving and improving the environment we live in" is not only a cornerstone of their business, but a goal of the Applied Chemical and Environmental Sciences professor.
Click here to find out more.
---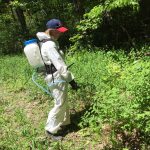 ---
Examples of typical projects include but are not limited to:
• Data gathering for emissions reporting
• Researching regulations or proposed environmental changes
• Developing/advancing environmental or health and safety policies and procedures
• Site inspections and assessments
• Sampling, analysis and treatment studies on waste and wastewater
• Marketing and environmental communications
• Trouble-shooting environmental processes
• Water use
• Waste auditing
• Research assistance